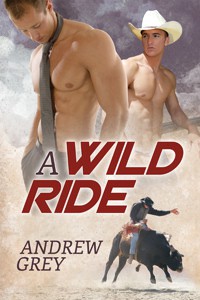 5 Stars
Dante Rivers just lost the rodeo and is frustrated, mad and has a lot of energy he needs to get rid of. He thinks there's only one way to do that and heads off to a bar hoping to find someone to take it all away. Ryan Abbott turns out to be that man. The two men play a game of pool and then head off to Ryan's hotel room where they spend a very intense night together.
As Ryan says "It was sensual, hot, and incredibly erotic."
Ryan breaks through all of Dante's control, giving him not only the most intense night of his life, but the most emotional one he's ever experienced. When Dante wakes in the middle of the night he knows he can't face Ryan in the morning and takes off, though he regrets it almost immediately, wishing he could run right back to Ryan's arms.
Ryan can't stop thinking about Dante. He thinks the reason the man ran out on him was because he was scared of how he made him feel. Ryan spends a lot of time trying to forget about him, but nothing he does can make his thoughts go away.
"I don't think I've ever been as in tune with another human being like I was with him."
To bad he'll never see him again. Then Ryan takes on a job for an elderly man who needs help sorting out his finances before he passes away. Ryan agrees to go to the man's home and when he gets there he's shocked to find out his client is Dante grandfather.
See Jenn's full review at
Live Your Life, Buy The Book